World Updates
How you can take in one of 4,000 beagles rescued in Virginia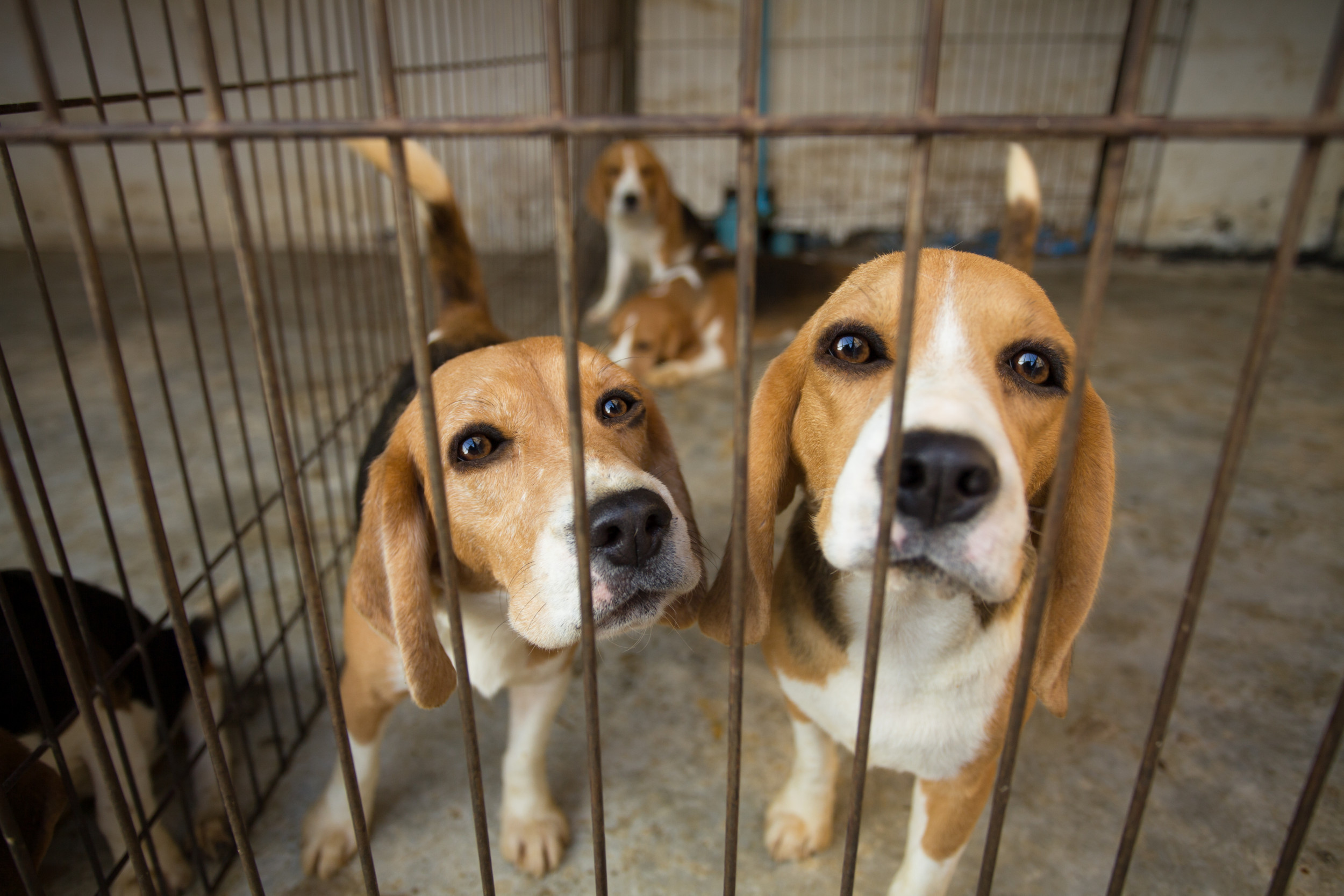 Thousands of beagles are being rescued from a breeding facility in Virginia, where they were deprived of proper veterinary care and food.
The Envigo facility in Cumberland bred approximately 4,000 dogs to be sold to laboratories for animal experimentation, the Humane Society of the United States said in a press release.
The rescue operation, undertaken by the Humane Society of the United States, came following a lawsuit filed by the Department of Justice in May against the facility, which accused it of multiple Animal Welfare Act violations.
Federal inspections found multiple violations at the facility. Some dogs were found to have been euthanized without proper anesthesia, and many were living in unsanitary conditions. The dogs did not have sufficient food and were not provided with proper veterinary care. Many of them were about to be sold for lab experiments.
In a complaint filed with the U.S. District Court in the Western District of Virginia, many dogs were said to be injured, sick and underfed, Fox News reported. Some dogs were also subject to medical science experiments. Around 300 puppies died at the facility within a six month period in 2021, according to court records.
The approximately 4,000 beagles will be transferred from the facility to the Humane Society's partner organizations, where they will be put up for adoption.
"These dogs have lived their lives in a massive breeding facility riddled with Animal Welfare Act violations," Miguel Abi-hassan, chief animal rescue, care and sanctuary officer for the Humane Society of the United States, said in a press release. "We are so grateful for the opportunity to work with our shelter and rescue partners to give these beagles a new life."
So How Can You Take in These Dogs?
The dogs will be sent to shelters for adoption.
However, due to the size of the rescue operation, the Humane Society of the United States is still coordinating transport for the dogs, and will update the list of shelters receiving the dogs in the coming months.
The majority of the dogs will be placed with partner shelters on the East Coast and Midwest, however some may also travel to the West Coast.
Each shelter will have its own process for foster and adoption requests, the Humane Society of the United States said on its website.
So far, the confirmed shelters that will receive beagles are:
Homeward Trails (Virginia)
This shelter asks adopters to complete a questionnaire and attend an interview.
Kindness Ranch Animal Sanctuary (Wyoming)
This shelter requires adopters to fill out an application if they are interested in adopting a pet.
Massachusetts SPCA (Massachusetts)
Adopters interested in this shelter must submit an inquiry, before being set up with a matchmaking appointment and visiting the available pets.
Northeast Animal Shelter (Massachusetts)
The first step to adopt from this shelter is to submit an inquiry for a pet they are specifically interested in.
Priceless Pets (California)
This shelter asks adopters to fill out a dog interest form.
Most Related Links :
UK Prime News Latest News Sports News Finance News Automobile News