World Updates
GOP's "family values ruse" busted by Herschel Walker scandals: Ex-RNC chair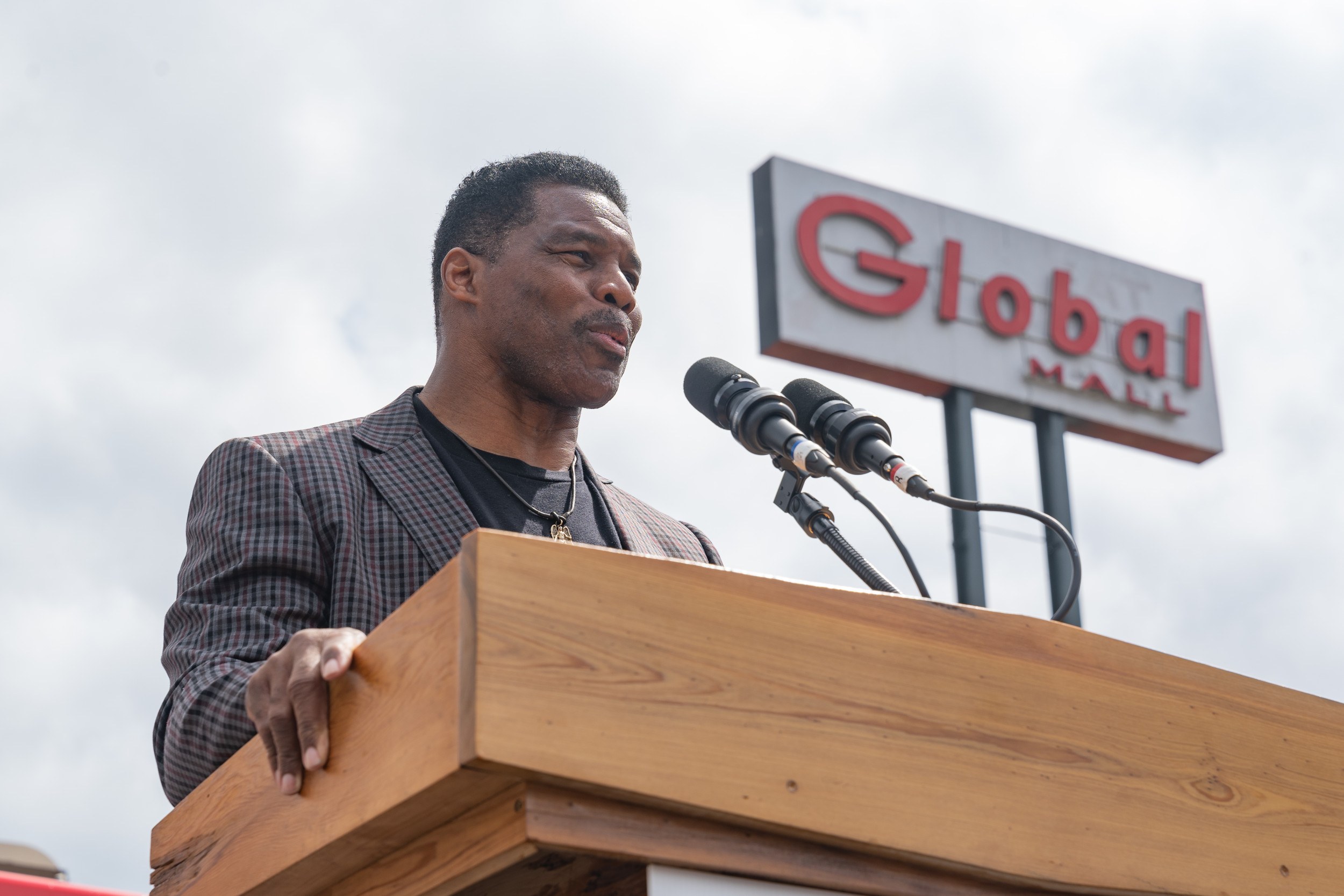 Michael Steele, former chair of the Republican National Committee, said Thursday that GOP's "family values ruse" has been "busted" after reports this week alleged that Georgia Republican Senate candidate Herschel Walker paid for a woman's abortion in 2009.
In a report published on Monday, a woman told The Daily Beast that Walker paid for her abortion. In a follow-up on Wednesday, it said that the woman who brought the allegation forward is also the mother of one of Walker's children. On the campaign trail, Walker has opposed abortion and said he is in favor of a total ban.
Walker slammed the first report, calling the claim a "flat-out lie." In response to the second report, he said: "As I have already said, there is no truth to this or any other Daily Beast report."
Appearing on MSNBC's Morning Joe on Thursday, Steele was asked by host Joe Scarborough about Republicans who said they still support Walker after the release of the reports.
"Is there nobody in any of these members' offices saying, 'Hey boss, maybe you should back off a little bit here…' because there's no reason why these people should be supporting a guy this terribly flawed," Scarborough asked.
"They're supporting him because the voters in Georgia don't care," Steele said. "They're not getting phone calls from people in Georgia or anywhere else screaming to back away from Walker, so they lean in. This whole family values ruse of the GOP has been busted. Democrats didn't expose it, they didn't expose the family values lie. Republicans exposed their own lie.
"For 25, 30, 40 years, they've been telling people how to live, who to love, what to believe, when they themselves weren't applying those standards to themselves. And now that's exposed and they don't care, because the only thing that matters is that Republicans get that Georgia seat. This is about power politics."
Scott Ainsworth, a professor of political science at the University of Georgia, told Newsweek on Thursday that the latest allegation "certainly doesn't help Walker" in the Senate race.
"It's just a question as to how much it might hurt him," Ainsworth said.
But he said he believes most voters' decisions in the race are already "locked in" at this point.
"You might see an effect on mobilization, that is to say there might be a few more Democrats urged to mobilize, there might be a few more Republicans who are demobilized by it. But we're really talking about the margins at this point," he said.
FiveThirtyEight's latest polling average in the race shows Democratic Senator Raphael Warnock with a slight lead: Warnock had support from 47.7 percent of voters, while Walker had 43.9 percent.
In the wake of the reports, several anti-abortion Republicans have defended Walker, including Former President Donald Trump and Florida Senator Rick Scott, chair of the National Republican Senatorial Committee.
"Despite Walker being a remarkably weak candidate with significant baggage including these recent allegations and controversies, he could still possibly win the GA senate seat because in today's polarized politics many Republicans' opposition to the Democratic Party supersedes any ethical concerns they might have about their own GOP candidates," Bernard Tamas, an associate professor of political science at Valdosta State University in Georgia, told Newsweek in an email.
Newsweek reached out to Walker's campaign for comment.
Most Related Links :
UK Prime News Latest News Sports News Finance News Automobile News