Banking
Global fixed income ETFs see €58.8bn inflows in July and August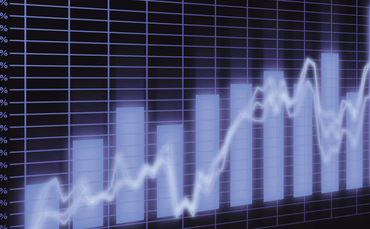 Overall, global ETFs saw €90.7bn inflows over the summer, with July and August attracting €44.1bn and €46.6bn, respectively. While fixed income was the most popular asset class, equities also added €41.9bn. 
The majority of global inflows, €85.3bn, were made in the US. Flows were positive in Asia for both months with the region adding €3.9bn in this period, but flows were mixed in Europe, with the region adding €2.2bn in July and withdrawing €743m in August.
Around €12bn was withdrawn from commodities over the period, with the bulk of the outflows happening in July when €8bn exited the asset class.
Global ETF assets break $10trn barrier
When it comes to European-domiciled ETFs, investors withdrew €5.3bn from equity ETFs over the two months with the majority of these outflows, €4.4bn, taking place in August.
Key outflows were from USA and North American UCITS ETFs, which gained €1.3bn in July but saw outflows of €4.3bn in August. 
Investors also withdrew €1.3bn from Eurozone equities in July and €2bn in August, principally from Eurostoxx 50 indices. World equities gained €3.4bn in August. 
Investors mainly reduced their exposure to European and global value strategies, while ESG ETFs gained €5.5bn in July and €1.5bn in August.
Global ETF flows halve in June
In contrast, there were inflows of €9.5bn into fixed income ETFs, with flows fairly evenly split between the two month,  €5.1bn in July and €4.4bn in August. Investors also pulled €2.7bn from commodities.
Government bonds gained €4bn, while corporate debt saw inflows of €5.3bn. Investors allocated €1.4bn in July and €1.5bn in August to Eurozone corporate debt, and €2.1bn to US corporate debt strategies, but withdrew €767m from US high yield strategies.
As with equities, investment into fixed income ESG strategies accelerated over the summer with these strategies attracting €5.1bn. Around €2bn was allocated to corporate Eurozone ETFs.
Most Related Links :
UK Prime News Latest News Sports News Finance News Automobile News