Banking
FCA to impose £50m fine on Link Fund Solutions over Woodford failings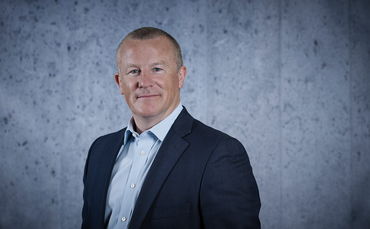 Issuing an update following a Link Group stock exchange announcement, the FCA confirmed it had issued the draft Warning Notice to Link Fund Solutions, which now has 14 days to respond.
This notice provides LFS with an opportunity to resolve the case by agreement, after which time the company will be able to challenge the regulator's findings at the Regulatory Decisions Committee and Upper Tribunal.
The proposed £50m fine does not include any discounts available for prompt settlement and is in addition to the £306m redress fee already likely to be imposed owing to "LFS failings in managing the liquidity of WEIF".
FCA 'likely' to seek £306m redress from Link Fund Solutions over Woodford mismanagement
It clarified that the: "FCA-determined redress is based on misconduct rather than losses caused by fluctuations in the market value or price of investments."
The regulator added that multiple parties remain under investigation and this fine and redress payment "does not reflect any amount which may be owed to anyone else, including members of the fund, as a result of potential wrongdoing by other parties".
In its statement, Link Group said its authorised corporate director would continue to explore all options, this time adding that this may include "engaging in settlement discussions with the FCA", along with the previously announced challenge through to Upper Tribunal.
"Link Group remains supportive of LFSL considering all such options, and notes that LFSL continues to trade profitably with a leading position in its market," the statement read. "Link Group has not made any commitment to fund or financially support LFSL. Link Group considers that any liabilities relating to the Woodford Matters will be confined to LFSL."
Updated takeover bid
Dye and Durham, which has announced a takeover bid for Link Group, updated its offer on 18 September, splitting its original share price.
A$3.81 of the original share price offer will be paid upon the closing of the acquisition, with a further A$1 paid upon the final and binding conclusion of the FCA active enforcement investigation within 24 months of closure.
Most Related Links :
UK Prime News Latest News Sports News Finance News Automobile News